The Retreat is dedicated to organize programing introducing attendees to the academic side of Islam in a community-based setting. It aims to develop a generation of community activists by providing mentorship by qualified and experienced instructors, Imams, community organizers, and activists.
WHAT IS THE WINTER INTENSIVE?
The "Winter Intensive" is The Retreat's premier event in conjunction with Texas Dawah Convention.  This year we will be collaborating with Tajweed Institute. Departing from our usual 7-day intensive, we are bringing you a shortened 5-day intensive from Dec 24-28th, 2020.
We continue to invite diverse instructors from our city, not only in Islamic Studies but also in other secular fields and in their cultural heritage.
It aims to bring instructors and students from different parts of the city to work and learn together.
By registering for and attending The Retreat's Winter Intensive, you will have the opportunity to engage in sessions not only dealing with Islamic Sciences but also social causes, societal issues, civic engagement, leadership, and community development.
The program in its entirety consists of 30+ hours of instruction and interaction. Primary attendance is via online streaming while a limited number of attendees will be allowed to attend onsite.
WHEN & WHERE WILL IT TAKE PLACE?
The Retreat will start on Thursday, Dec 24th, 2020 at 9AM. The program will conclude on Monday, Dec 28th, 2020 around 5:30 PM (MAGHRIB).
During the week, the courses will start daily at 9:00 AM and end at  5:30 PM.
It will take place at Tajweed Institute located at 16205 Westheimer Rd, Houston, TX 77082 (Google Map) & Online.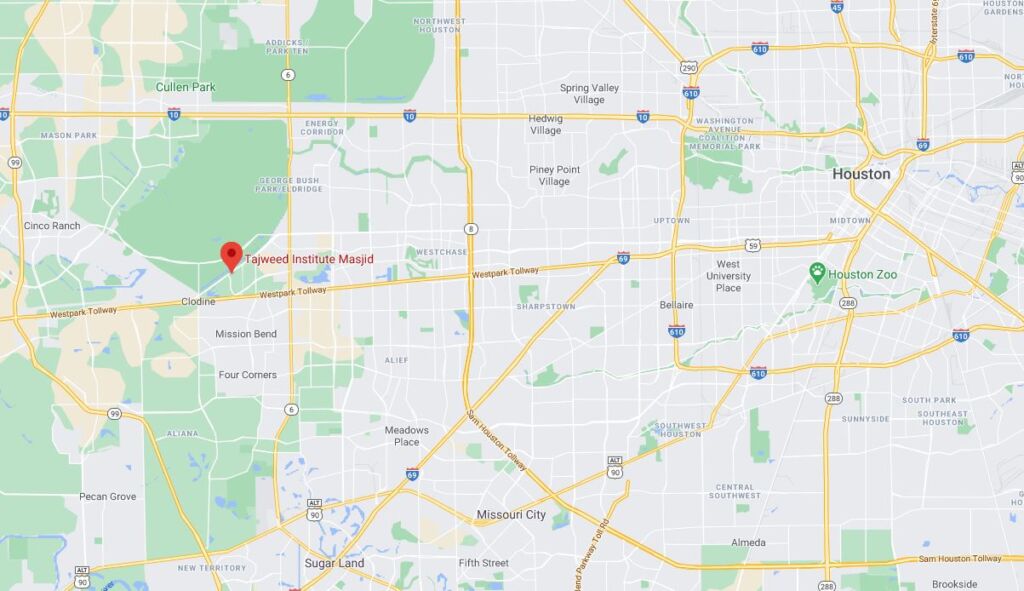 How much does it cost?
The admissions fee is geared for covering the expenses of the program. It does not include food or other lodging accommodations.
The price to attend online & onsite is $75 Early Bird $90/person.
For those who are unable to afford the tuition, please fill the Financial aid form.
Link to Payment: https://dotheretreat.com/product/wi20/
FINANCIAL AID:
We are committed to accommodating every student irrespective of their financial means. Those who are in need of financial need can fill out the Financial Aid Form.
Courses taught this winter
Hearts Mended: Emotional Wellbeing in Marriage with Mahad Qamar & Safiya Ravat
About the class: Stories of marriage in the Sirah from a mental health lens. How Allah and His messenger (S) addressed the emotional well-being of those dealing with the ups and downs in marriage, divorce and the iddah.
Imam Al Albeeri's Advice to his Son with Abdullah Ashraf
About the class: Imam Al Albeeri writes a poem in which he advises his son to seek knowledge and its mannerisms. He also explains to him the reality of this world and tells him that he should learn from his father's mistakes before it's too late.
Sciences of the Quran with Anisul Haque
The subject of Uloom Al Quran – The sciences of the Quran, what are their precepts? Also known an المبادئ العشرة of any science, we will be looking into the preliminary remarks regarding them and then brief history of each subject associated with them along with Uloom Al Quran itself.
History of Andalucia with Ismail Abdullah
An eye-opening journey through the ups and downs of Muslim Spain and the lessons we can take from it.
Introduction to Inheritance with Abdullah Ashraf
About the class: Distributing Inheritance is one of the obligations on the inheritors after their close relative has passed away, in this class we'll cover the importance of this science, who inherits and who doesn't, how is the inheritance distributed etc.
6. How to Talk to Kids about Allah with Sidra Hashmani
It is important to teach our children to have a relationship with Allah and teach them the tools to maintain that relationship from a young age. In this short talk we will discuss how to speak to children about Allah and make Islam a central part of your family life.
7. Islam and Moderation with Abdulrahman Chao
In this class students will explore the intersection of Islam and moderation. Specifically, this class will examine Islamic theological tenets and religious practices through the lenses of theory and history. The class will also foray into the beliefs and practices of Islamic sects, or, other major religions to help students compare and contrast that with their own spiritual formation.
8. Ihsan in Spirituality with Sidra Qazi
Drawing near to Allah during Times of Difficulty: the Manifestation of Allah's Blessings and Mercy.
9. Fiqh of Sirah – with Ammar al Shukry
10. Marital Relationships during the Pandemic with Dr. Afshana Haque
This presentation will discuss the stressors created by the COVID-19 pandemic and how these stressors impact couple relationships. Presenter will describe couple vulnerabilities as well as effective coping skills suggested by experts in the relationship field including effective communication and providing responsive support. The benefits of therapy from an Islamic perspective will be discussed. Coping skills derived from tenets of Islam will also be interwoven throughout the talk.
11. Understanding Differences of Opinions with Abdullah Ashraf
About the class: We often hear the term "Madhab"; What is a Madhab? Do we have to follow one? Why do these Madhahib differ from one another? Can we just choose the easiest opinion available?
12. Feminism in Islam with Sonia Chinn
About the class: This panel will discuss feminism and sexism and how an Islamic paradigm contributes to its discourse and debates.
The Teachers Teaching this Winter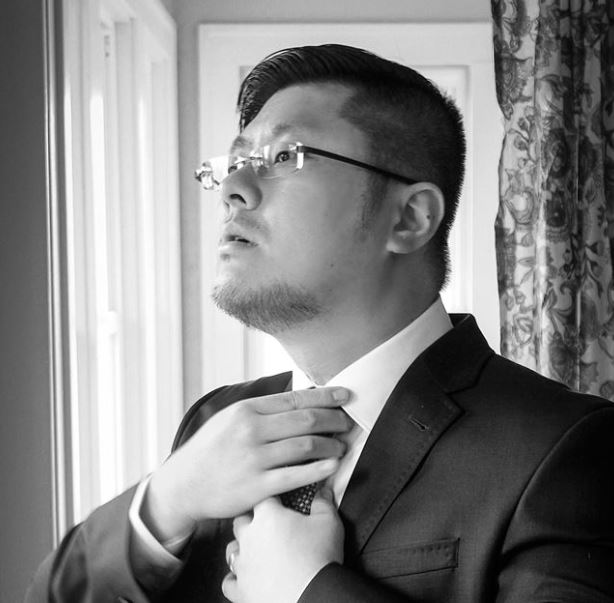 Shaykh AbdulRahman Chao
Shaykh Abdul Rahman Chao obtained a Bachelors in Theology from the University of Medina and a Masters of Theological Studies from Vanderbilt University Divinity School with a focus on Christian Studies. He is married, works in the oil and gas industry, enjoys traveling, and teaching.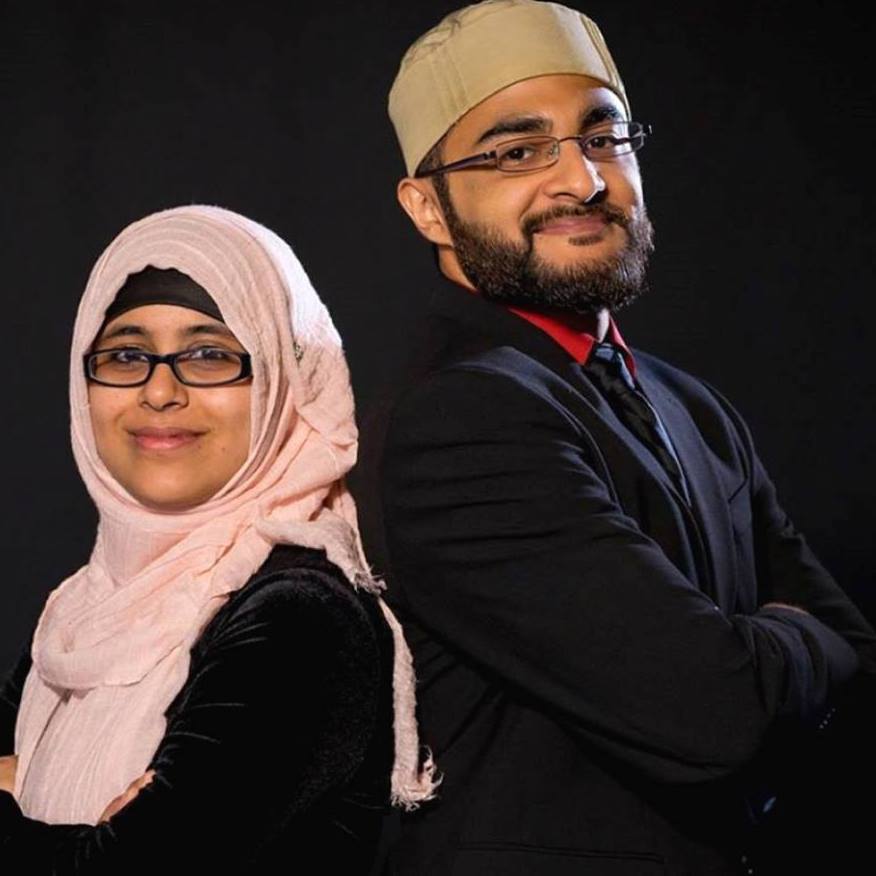 Ustadh Mahad Qamar & Ustadha Safiya Ravat
Mahad Qamar and Safiya Ravat are Islamic instructors and community leaders in Houston, TX. Safiya serves as the female religious director of Maryam Islamic Center. They are the co-founders of Suhbah Institute.
After graduating from the Bayyinah Dream Arabic program, they attained a bachelor's degree in Fiqh and Usul ul Fiqh from the International Islamic University of Malaysia. They headed Arabic and Tafseer studies at the Bayyinah Dream Program in 2017 and 2018, and are now teaching in Houston, TX. They are currently pursuing a Master's degrees in Pastoral Counseling in Marriage and Family Therapy.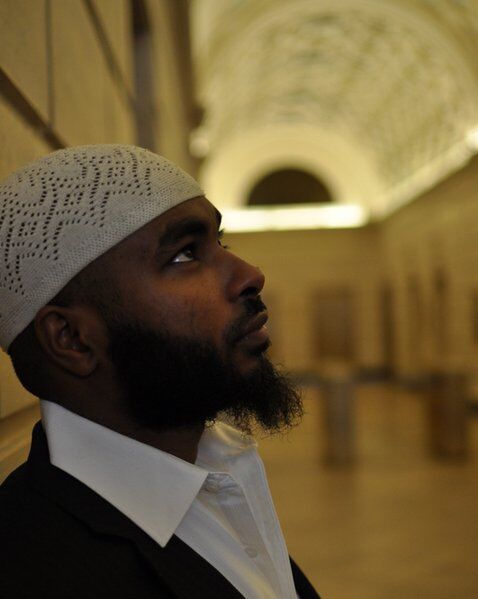 Shaykh Ammar AlShukry
Shaykh Ammar hails from Sudan via Queens, New York. It was in Sudan that Ammar began his studies in the Arabic language at an early age. After returning to New York he benefited from a local scholarship in a wide variety of Islamic Sciences. He continued his studies in Houston with renowned scholars such as Dr. Salah Al-Sawy, and completed an extensive study with Dr. Waleed Basyouni. He holds a Bachelor's Degree in Islamic Sciences with AlMaghrib Institute. He is the author of "What the Pen Wrote," Imam and Resident Scholar of River Oaks Islamic Center in Houston, and the Content Director for Faith Essentials and FaithI.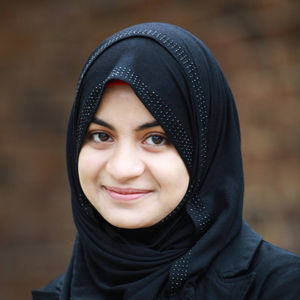 Ustadha Sidra Qazi
Sidra has spent several years pursuing Islamic Law and Arabic overseas. She studied at Ma'had al-Fath in Damascus, Syria where she received certification (Ijaza) in Quran memorization with Tajweed. She completed her undergraduate studies in Islamic Law and Theology with honors at Zaytuna College in Berkeley, CA. She then joined Bayan Islamic Graduate School in Claremont, CA, where she completed her graduate studies in Islamic Studies and Leadership. Sidra has taught Islamic Studies and Arabic at several institutions including a senior course in Advanced Arabic and Rhetoric at Zaytuna College. She is the co-founder of itqānArabic, an online project that aims to provide Arabic resources through creative presentations that are accessible to all. She is also the founder of Itqān Academy, a program that aims to provide learning solutions for children in subjects of Islamic Studies. Sidra's future goals include pursuing a PhD in Islamic Studies and translating classical Arabic works into English. She resides in Houston, TX with her husband and young son.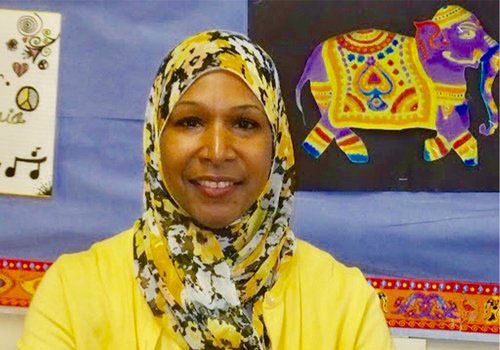 Ustadha Sonia Chinn
Sonia Chinn is originally from Long Island, New York and converted to Islam as a young teenager.  She earned a B.A. degree in History with a minor in Russian Studies from East Carolina University.  She also studied at Saratov State University in Saratov, Russia. Sonia earned a Master's Degree in Russian and Central Asian studies from Harvard University.  She is currently pursuing a Masters degree in Educational Leadership. Sonia teaches high school history, philosophy and cultural anthropology at The Village School, which is a private international school in Houston.  She also is the Chair of the Social Science Department at The Village School.
While living in New York, Sonia was appointed as a Human Rights Commissioner for Westchester County.  She is a passionate advocate for women, children and indigenous rights. Sonia enjoys reading, visiting museums and traveling.  She has traveled to Italy, Tanzania, Morocco, Amsterdam, Spain, Russia, Puerto Rico, Kazakhzstan, Kyrgyzstan.
Currently serves as the Interim Executive Director of Taiba.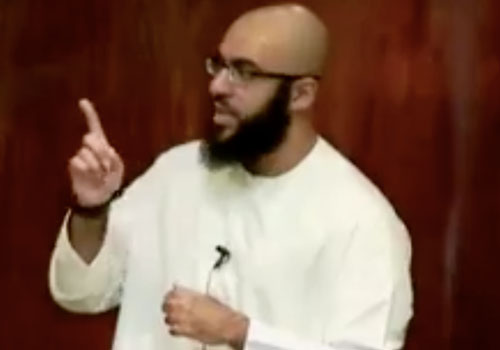 Shaykh Abdullah Ashraf
Shaykh Abdullah graduated from the Islamic Unversity of Madina in 2014 with a degree in Islamic Law and is currently finishing his masters in Comparative Fiqh from the same university. In addition to having memorized the Quran at the age of 17, he also holds multiple ijazaat in a variety of subjects including Hadith, Fiqh, and Tafseer. The shaykh currently lives in Madinah where he settled since 2004 with his parents.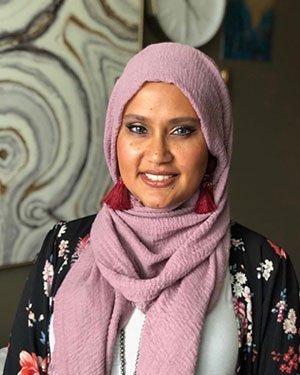 Dr. AFSHANA HAQUE
Afshana Haque is a licensed marriage and family therapist supervisor (LMFT-S) with a specialization in Neurofeedback; she earned her doctorate degree from St. Mary's University- San Antonio. Dr. Haque received extensive training in cultural competency as a fellow in the Substance Abuse and Mental Health Services Administration (SAMHSA) – American Association of Marriage and Family Therapy (AAMFT) Minority Fellowship Program. Clinically, she is experienced in several multidisciplinary settings including True Results- Bariatric Center for Weight Loss, Methodist Hospital, and the Center for Refugee Services in San Antonio. Currently, she sees families in her private practice where she conducts face-to-face and online therapy. She provides relief to clients who present with relational issues around marriage, sex, trauma, addiction, parenting, adolescence, anxiety, depression, spiritual crisis, decreased self-esteem, and multi-cultural relationships. She also provides pre-marital, divorce, and discernment therapy.
Dr. Haque teaches Cross Cultural Perspectives of the Family, Introduction to Family Therapy, Substance Abuse Treatments, and Individual and Family Development Across the Lifespan. Her program of research focuses on creating therapy models that are palatable to clients from minority and collectivistic cultures, the socio-political influence on the mental health and well-being of Muslim families, and validating relational assessments for use with Muslim populations. Her service interests include advocating for minority families, serving the underprivileged, and working with the refugee population in Houston.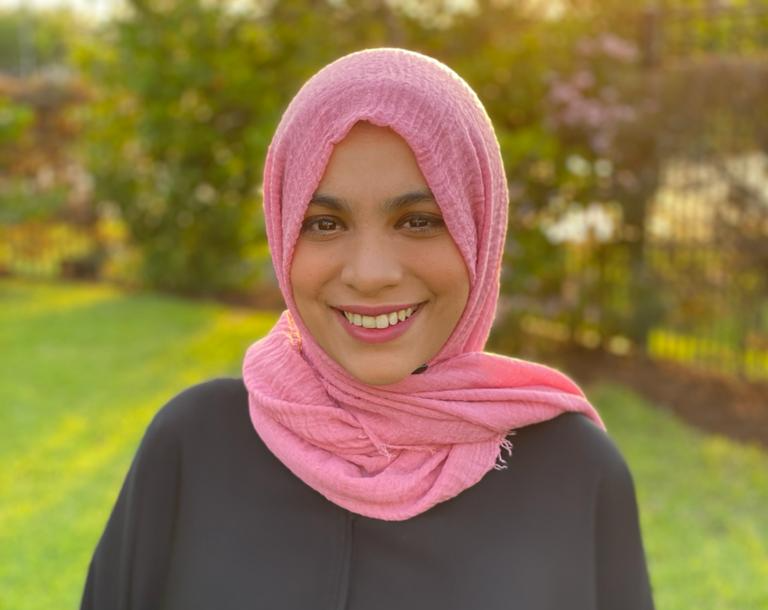 Ustadha SIDRA HASHMANI
Sidra Hashmani is a recently published author of the Islamic children's book "Allah Will Protect Me" and has hopes of continuing to work in this field. Growing up between Houston, Texas and Karachi, Pakistan, her interest in books was inspired by her mother and encouraged by her family. After college, she moved to Madinah, Saudi Arabia as a new mother, where she studied Arabic, Qu'ran and Islamic Studies. She wanted to present Islam in a way that would encourage children to make it a way of life. While traveling she makes it a point to visit different bookstores in order to fill her children's library with a diverse collection of books to widen their world views. Her interest in Islamic literature is fueled by her passion to make Islam at the center of her family life.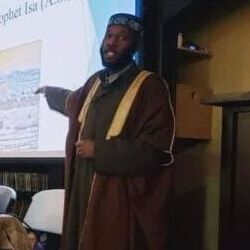 Ustadh Ismail Abdullah
Ismail Abdullah is the son of African-American converts to Islam. His mother is Sonia Chinn, the current Executive Director of Taiba. He has a bachelor's degree in Statistics. He is a student of knowledge, regular khateeb at many Houston masjids, volunteer prison chaplain, and active volunteer in charity and dawah work. He loves learning and traveling and has a special interest in Islamic history. He's currently a student at Suhbah Institute's Seminary.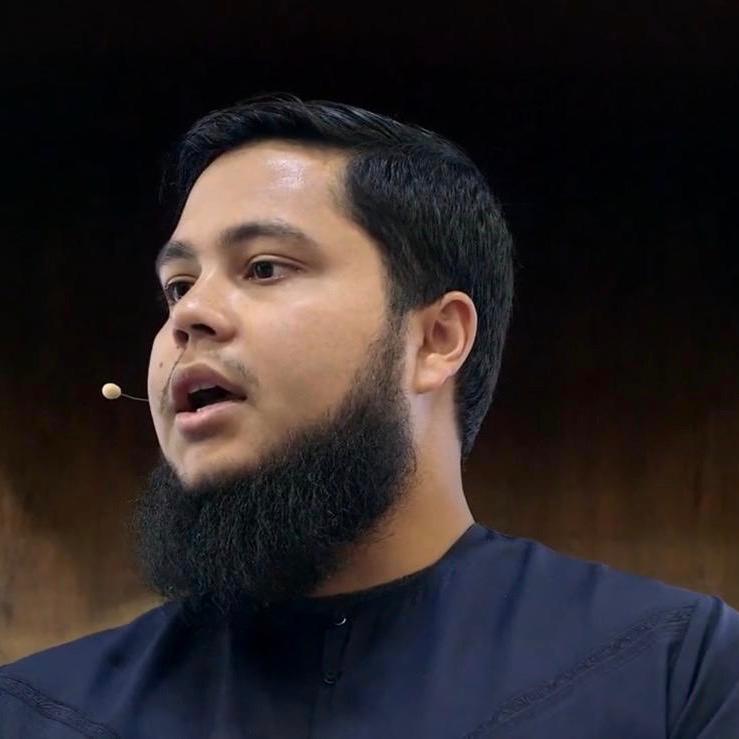 Shaykh Anisul Haque
Shaykh Anis was raised in Houston, Texas. He memorized the Quran at age 10, and by age 12 he led Taraweeh prayers for the next 16 years. He also taught Quran at various masajid around Houston.  After graduating with a Bachelors in Management Information Systems from the College of Business at the University of Houston. Afterwards, he studied at the Islamic University of Madinah, receiving a diploma in Arabic Language and a Bachelor's degree from the College of Shariah in Fiqh and Usool and ijazahs in various sciences from Masjid Al-Nabawi.
He is currently teaching at Seven Skies Islamic International School, working with different Dawah organizations, and pursuing a Master's in Education.