WHAT IS THE YOUTH INTENSIVE?
The Retreat's first ever 3 day Youth Intensive combining learning, playing, bonding, and growing.
Learning: A structured introduction to the foundational aspects of our religion which cover: Faith (Iman), Practice (Islam), & Ihsan (Spirituality) with a focus on contextualizing these with the chaos that is found not only in our current social environment but also as we go through our teenage years.
Playing: We will be having group and sports activities as well to engage with each other outside the classroom.
Bonding: Team building exercises both inside and outside the classroom, and sharing our lives, experience, and knowledge with each other to bond and create a strong youth ummah.
Growing: Sessions discussing what we learned and how that applies to some taboo and controversial topics in our lives. We will use the entire experience to build connections and increase team work, and hopefully create our own projects to address the issues facing us, the youth.
Open to both brothers and sisters 13-19 years old. Ages <13 years old & >19 years old may be allowed to attend upon request and circumstances. Please email info@dotheretreat.com.
WHEN & WHERE WILL IT TAKE PLACE?
The Youth Intensive will start on Wednesday Jan 1st, 2020 at 9AM & end on Friday, Jan 3rd at 5PM.
Activities and classes will start daily at 9:00 AM and end at 5:00 PM. It will take place at Brighter Horizons Academy – Houston located at 5500 Fm 2920 Rd, Gosling Rd, Spring, TX 77388 (Google Map).
How much does it cost?
The registration fee is geared primarily for covering the expenses of the program. It does not include food or other lodging accommodations.
The price to attend in person is $90/person.
Currently, a super early bird of $60 can be availed prior to Dec 20th.
For those who are unable to afford the tuition, please fill the Financial aid form located here: http://bit.ly/YouthIntens20FinAid
FINANCIAL AID:
We are committed to accommodating every student irrespective of their financial means. Those who are in need of financial need can fill out this form here (http://bit.ly/YouthIntens20FinAid) explaining why they need their financial aid and how much they can pay towards the tuition, if any.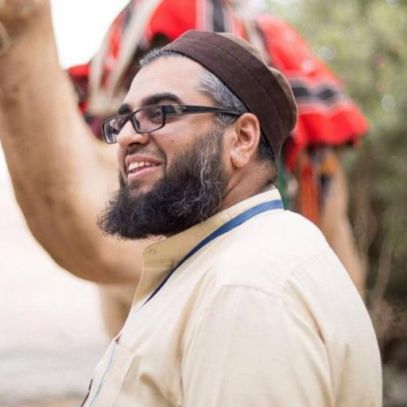 Shaykh ABDUL NASIR JANGDA
Shaykh Abdul Nasir Jangda was born and raised in Dallas, Texas and at the age of 10 began the road to knowledge by moving to Karachi, Pakistan, and memorizing the entire Qur'an in less than one year.
After graduating from high school, he continued his studies abroad at the renowned Jamia Binoria and graduated from its demanding seven year program in 2002 at the top of his class with numerous licenses to teach in various Islamic Sciences. Along with the Alim Course he concurrently completed a B.A. and M.A. in Arabic from Karachi University. He also obtained a Masters in Islamic Studies from the University of Sindh. He taught Arabic at the University of Texas at Arlington from 2005 to 2007. He served as the Imam at the Colleyville Masjid in the Dallas area for three years. He is a founding member and chairman of Mansfield Islamic Center.
He has served as an instructor and curriculum advisor to various Islamic schools and Islamic studies programs including Qalam Seminary for which he is the founder and director. His latest projects include Quran Intensive (a summer program focusing on Arabic grammar and Tafsir), Quranic analysis lectures, Khateeb Training, chronicling of the Prophetic Biography, and personally mentoring and teaching his students at the Qalam Seminary.
His light-hearted nature and southern warmth make him one of the most sought-after speakers on the international scene.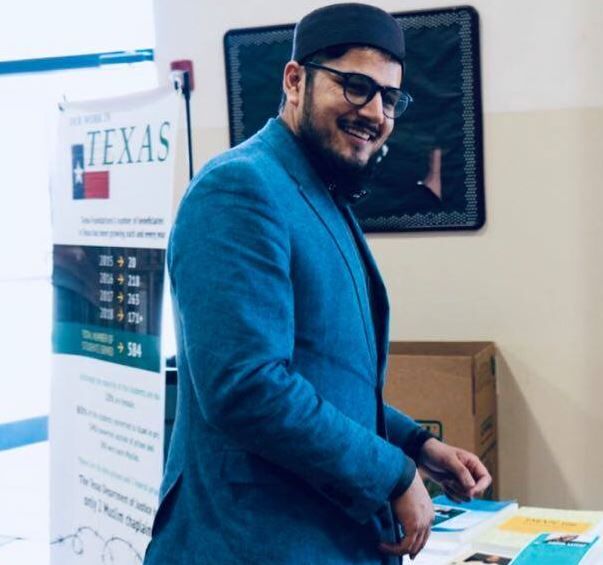 Shaykh Osman Fuad
Osman Fuad, born and raised in Houston, began his studies with memorizing the Quran at Masjid Bilal. Soon after completing his hifdh he began studying Arabic locally while teaching Hifdh.. He embarked on a six year study of the Islamic sciences starting in Chicago, and then in Karachi, Pakistan. He studied under many luminaries, the most prominent being Mufti Taqi Uthmani, Mufti Rafi' Uthmani, Maulana Mahmoud Ashraf amongst others. Since graduating from Darul Uloom Karachi, he returned to Houston and has been actively teaching at ROIC, Masjid Salam, and BHA
He currently serves as the Arabic, Quran, & Islamic Studies Department head for Brighter Horizons Academy & is the Texas representative for Tayba Foundation.
Imam Daniel HERNANDEZ
Imam Abdullah Daniel Hernández, known as Abdullah Danny by fellow New Jersey natives, presides over the Pearland Islamic Center in Pearland, Texas, an extension of the Islamic Society of Greater Houston (ISGH). He is one of the few Hispanic American Imams in the United States, and like many other Spanish-speaking Muslims, he has dedicated himself to helping spread the message of Islam.
Imam Abdullah, who converted to Islam in 1999, studied at Al Azhar University in Egypt from 2004-2007, completing five years' worth of extensive coursework in Islamic Sciences. He continues his education in Islamic studies. He is currently studying at Mishkah University, Salik Acadamy and Roots &Sprouts!.
Imam Abdullah Daniel Hernandez has worked with Islamic School for 6 years, he has established 2 weekend schools, has lead Islamic Summer Camps (Children Completed 40 Hadith for kids). His main passion is helping the youth develop a love for the House of Allah. One way that Imam Abdullah serves a portion of the youth is by coaching them in basketball with the clear objective of gaining all the benefits that basketball can provide for our Muslim Youth besides just winning.
Imam Hernandez whose specialty is educating non Muslims in English and Spanish language. He has been involved in Volunteer Prison Chaplaincy, Interfaith Programs, and has led opening Invocation for the City of Houston.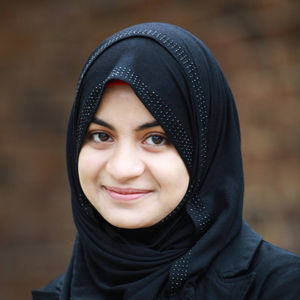 Ustadha Sidra Qazi
Sidra has spent several years pursuing Islamic Law and Arabic overseas. She studied at Ma'had al-Fath in Damascus, Syria where she received certification (Ijaza) in Quran memorization with Tajweed. She completed her undergraduate studies in Islamic Law and Theology with honors at Zaytuna College in Berkeley, CA. She then joined Bayan Islamic Graduate School in Claremont, CA, where she completed her graduate studies in Islamic Studies and Leadership. Sidra has taught Islamic Studies and Arabic at several institutions including a senior course in Advanced Arabic and Rhetoric at Zaytuna College. She is the co-founder of itqānArabic, an online project that aims to provide Arabic resources through creative presentations that are accessible to all. She is also the founder of Itqān Academy, a program that aims to provide learning solutions for children in subjects of Islamic Studies. Sidra's future goals include pursuing a PhD in Islamic Studies and translating classical Arabic works into English. She resides in Houston, TX with her husband and young son.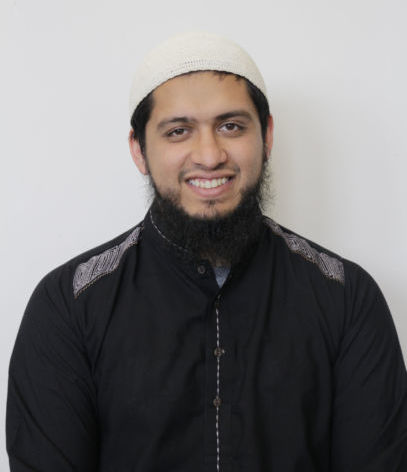 Imam Hamzah Ghia
Born and raised in Houston and a University of Houston Alum in Accounting, Hafidh Hamzah Ghia is a longtime time teacher and youth director in the Houston Muslim Community. He memorized the Quran at the age of 10 and completed his Ijazah with Sh. Uthman Khan and Sh. Syed El Abdullah. He is currently studying under numerous teachers locally in Houston. He served as the Youth Director and Principal of Masjid Hamza's part-time Quran school. Currently, he serves as the Dean of Student Affairs and Quran Hifdh Director at Brighter Horizon's Academy – Houston as well as the Imam at Klein Islamic Center.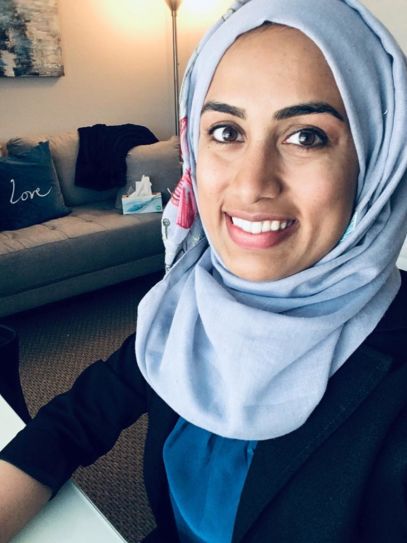 Sara Ali, LPC-Intern
Sara Ali is a licensed Mental Health Clinician at Guided Restoration, serving the needs of her clients through individual and group therapy settings. Over the last 7 years, Sara has helped individuals struggling with depression, anxiety, stress management, relationships, grief and loss, trauma, and domestic violence. She has served as a consultant for behavioral research projects at M.D. Anderson Cancer Center, and serves as an advisory council member at Olive Branch Muslim Family Services and Aid to Victims of Domestic Abuse. Additionally, Sara is a peer reviewer for the Journal of Muslim Mental Health, and a contributor at The Family and Youth Institute and SEEMA Mental Health. She presents on various mental health topics for conferences, faith centers, schools, or nonprofit organizations. More writings and insight from Sara can be found on Facebook @saramindsonline.
& OTHER GUEST SPEAKERS
Watch for further speakers as we confirm them.
YOUTH INTENSIVE
The regular price to attend in person is $90/person. Currently there is an early bird special for only $60/person for a limited time.
Groups of 5+ or if you are family that would like to attend please email:  info@dotheretreat.com for further discount and special pricing.
Financial Aid
We are committed to accommodating every student irrespective of their financial means.