The Retreat is dedicated to organize programing introducing attendees to the academic side of Islam in a community-based setting. It aims to develop a generation of community activists by providing mentorship by qualified and experienced instructors, Imams, community organizers, and activists.
WHAT IS THE WINTER INTENSIVE?
The "Winter Intensive" is The Retreat's premier event in conjunction with Texas Dawah Convention & River Oaks Islamic Center. It is a 7-day intensive with instructors from diverse backgrounds not only in Islamic Studies but also in other secular fields and their cultural heritage. It aims to bring instructors and students from different parts of the city to work and learn together.
By registering for and attending The Retreat's Winter Intensive, you will have the opportunity to engage in sessions not only dealing with Islamic Sciences but also social causes, societal issues, civic engagement, leadership, and community development.
The program in its entirety consists of 70+ hours of instruction and interaction.
WHEN & WHERE WILL IT TAKE PLACE?
The Retreat will start on Sunday, Dec 22nd, 2019 at 3:45PM (ASR). The program will conclude on Sunday, Dec 29th, 2019 around 5:30 PM (MAGHRIB).
During the week, the courses will start daily at 7:00 AM and end at  9:00 PM. It will take place at River Oaks Islamic Center located at 3110 Eastside St, Houston, TX 77098 (Google Map).
How much does it cost?
The admissions fee is geared primarily for covering the expenses of the program. It does not include food or other lodging accommodations.
The price to attend in person is $350/person.
For those who are unable to afford the tuition, please fill the Financial aid form located here: https://forms.gle/iy7TQ4CFCHJzrark6
The price to stream the sessions online is $50/day.
FINANCIAL AID:
We are committed to accommodating every student irrespective of their financial means. Those who are in need of financial need can fill out this form here (https://forms.gle/iy7TQ4CFCHJzrark6) explaining why they need their financial aid and how much they can pay towards the tuition, if any.
the Courses taught this winter
Course 1: Fiqh: Foundations & Legal Maxims in Fiqh (Islamic Jurisprudence) – Shaykh Abdullah Oduro
Course 2: Fiqh & Community: Understanding Differences of Opinion in Fiqh & Their Origins – Shaykh Abdullah Oduro
Course 3: Arabic: Intro to Quranic Arabic Intensive – Ustadha Safiya Ravat
Course 4: Seerah: Workshop on Life of the Prophet (SAW) – Imam Eiad Soudan
Course 5: Seerah: Shamaail – Exalted Character of the Prophet (SAW) – Shaykh Osman Fuad
Course 6: Quran: Quran Reflection Circle – Ustadh Mahad Qamar
Course 7: Faith & Society: The Muslim Jesus – Imam Nessar Ahmadi
Course 8:
History: History of Islam in America – ustadh Ismail Abdullah
Course 9: Faith & Spirituality: Predestination: alQadhaa wal Qadr – Shaykh Abdul Rahman Chao
Course 10: Faith: Muqadimma arRisaala of ibn Abi Zayd alQayrawani – Shaykh Arsalan Majid
Course 11: Society & Education: Beyond the Classroom: Alternative Ways of Learning – Ustadha Sonia Chinn
Course 12: Society: Belonging, Connections & Service: The Crucial Role of Muslimahs – Ustadha Sonia Chinn
Course 13: Spirituality: Human Consciousness in Islam – Ustadha Farhat Shamsi
The Teachers Teaching this Winter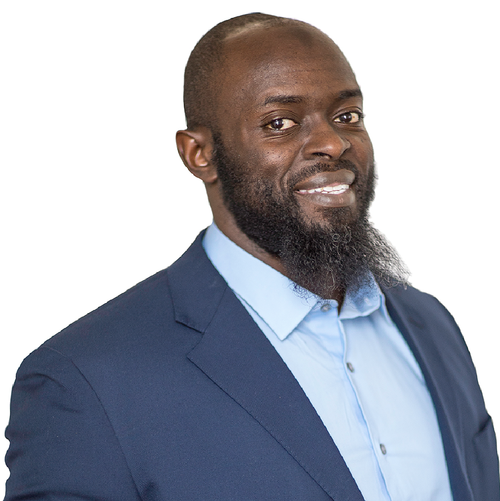 Shaykh Abdullah Odoro
Abdullah Oduro is a first generation Ghanian native that converted to Islam in 1997. He graduated from the College of Islamic Law from the Islamic University of Madinah in 2007.  He conducts public speeches, sermons, lectures, and workshops around the US on Islamic Law, self-improvement, and convert life.  Brought up in Houston, he is currently the Imam at the Islamic Center of Coppell and Lewisville in DFW Metroplex and leads a team providing unique and comprehensive resources for new Muslim converts and institutional convert care with Yaqeen Institute.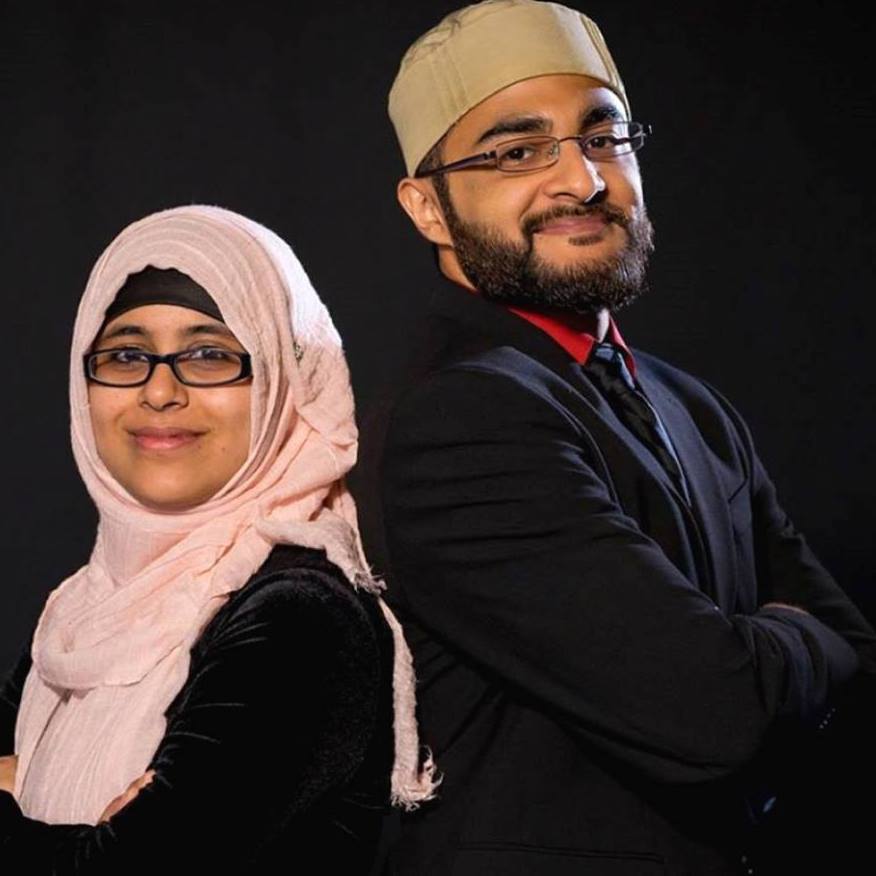 Ustadh Mahad Qamar & Ustadha Safiya Ravat
Mahad Qamar and Safiya Ravat are Islamic instructors and community leaders in Houston, TX. Safiya serves as the female religious director of Maryam Islamic Center. They are the co-founders of Suhbah Institute.
After graduating from the Bayyinah Dream Arabic program under Ustadh Nouman Ali Khan, they attained a bachelor's degree in Fiqh and Usul ul Fiqh from the International Islamic University of Malaysia. They headed Arabic and Tafseer studies at the Bayyinah Dream Program in 2017 and 2018, and are now teaching in Houston, TX. They are currently pursuing a Master's degrees in Pastoral Counseling in Marriage and Family Therapy.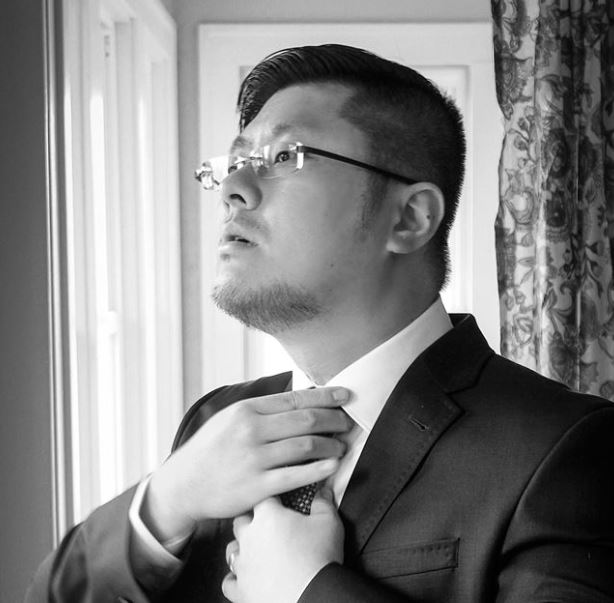 Shaykh AbdulRahman Chao
Shaykh Abdul Rahman Chao obtained a Bachelors in Theology & Dawah from the University of Medina and a Masters of Theological Studies from Vanderbilt University Divinity School with a focus on Christian Studies. He is married, works in the oil and gas industry, enjoys travelling, and teaching.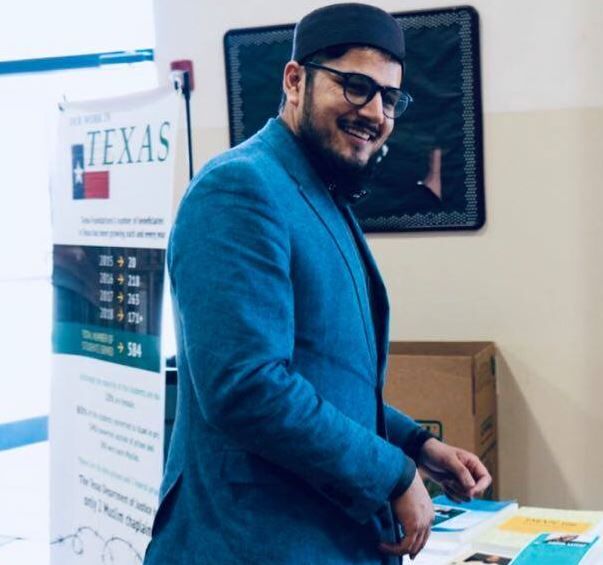 Shaykh Osman Fuad
Osman Fuad, born and raised in Houston, began his studies with memorizing the Quran at Masjid Bilal. Soon after completing his hifdh he began studying Arabic locally while teaching Hifdh.. He embarked on a six year study of the Islamic sciences starting in Chicago, and then in Karachi, Pakistan. He studied under many luminaries, the most prominent being Mufti Taqi Uthmani, Mufti Rafi' Uthmani, Maulana Mahmoud Ashraf amongst others. Since graduating from Darul Uloom Karachi, he returned to Houston and has been actively teaching at ROIC, Masjid Salam, and BHA
He currently serves as the Arabic, Quran, & Islamic Studies Department head for Brighter Horizons Academy & is the Texas representative for Tayba Foundation.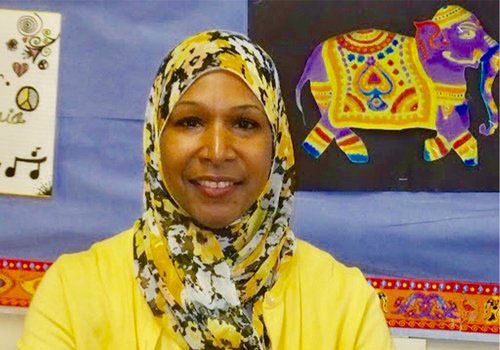 Ustadha Sonia Chinn
Sonia Chinn is originally from Long Island, New York and converted to Islam as a young teenager.  She earned a B.A. degree in History with a minor in Russian Studies from East Carolina University.  She also studied at Saratov State University in Saratov, Russia. Sonia earned a Master's Degree in Russian and Central Asian studies from Harvard University.  She is currently pursuing a Masters degree in Educational Leadership. Sonia teaches high school history, philosophy and cultural anthropology at The Village School, which is a private international school in Houston.  She also is the Chair of the Social Science Department at The Village School.
While living in New York, Sonia was appointed as a Human Rights Commissioner for Westchester County.  She is a passionate advocate for women, children and indigenous rights. Sonia enjoys reading, visiting museums and traveling.  She has traveled to Italy, Tanzania, Morocco, Amsterdam, Spain, Russia, Puerto Rico, Kazakhzstan, Kyrgyzstan.
Currently serves as the Interim Executive Director of Taiba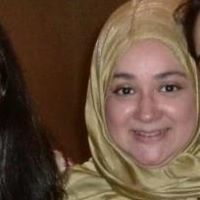 Ustadha Farhat Shamsi
Ustadha Farhat Ahmed Shamsi began her journey with the Qur'an after she first began feeling a sense of frustration at not being able to understand the Speech of Allah. Her frustration stemmed from having a filter of someone else's choice of words between her and God. By the Grace of Allah she was guided to a course of knowledge which centered on the language and understanding of every single ayah and surah in the Divine Revelation. A personally challenging journey began in a turbulent time for Muslims in America. Her journey became a passion and source of fulfillment; she had never imagined teaching anyone else what she was learning, except perhaps sharing it with her family. One day a friend requested Farhat Ahmed to teach her whatever she was learning, and then the student also became a teacher. Her adult study circles grew as she also brought in Islamic educational reforms in her local community and introduced Qur'an tafseer classes for high school and college students. Having studied under highly regarded world- renowned scholars Farhat Ahmed continues as a student of knowledge, instructor and public speaker with students here in the U.S.A. and abroad.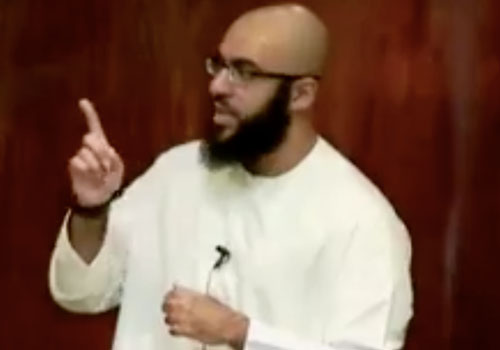 Shaykh Abdullah Ashraf
Shaykh Abdullah graduated from the Islamic Unversity of Madina in 2014 with a degree in Islamic Law and is currently finishing his masters in Comparative Fiqh from the same university. In addition to having memorized the Quran at the age of 17, he also holds multiple ijazaat in a variety of subjects including Hadith, Fiqh, and Tafseer. The shaykh currently lives in Madinah where he settled since 2004 with his parents.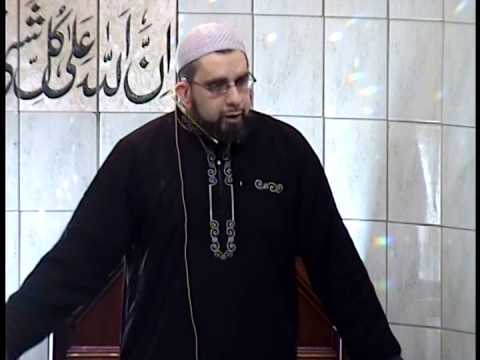 Imam Eiad Soudan
Imam Eiad Soudan, a physcian by training, is currently the Imam at ISGH's Masjid Bilal on the North side of Houston. He has been a regular khateeb in the Greater Houston Area masaajid and is known for his engaging and captivating talks about the life of the Prophet Muhammad (PBUH), the Companions, and the Hereafter. Imam Eiad Soudan will go over the lif eof the Prophet Muhammad (PBUH) during this year's Winter Intensive.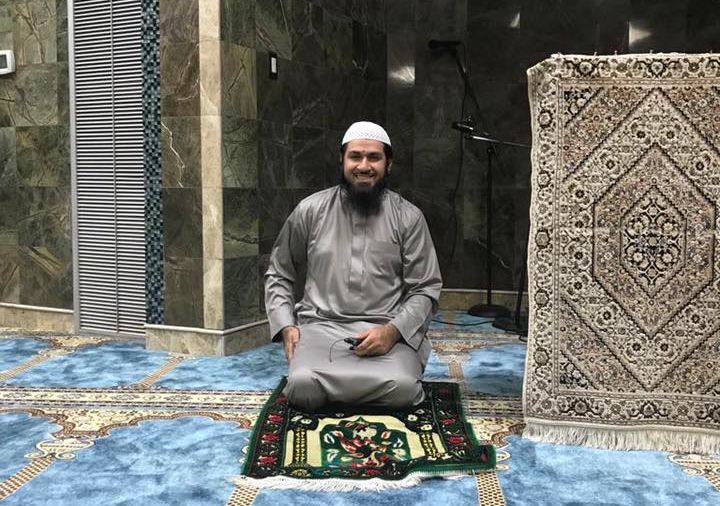 Imam Nessar Ahmadi
Imam Nessar Ahmadi is the Imam at ISGH Masjid Hamza since May 2019. He graduated from the University of Medina with an Associate's in Arabic Language, Bachelors in Fiqh and Masters in Islamic Education. He served as an educator in various schools and recently made a change in service to the community as an Imam.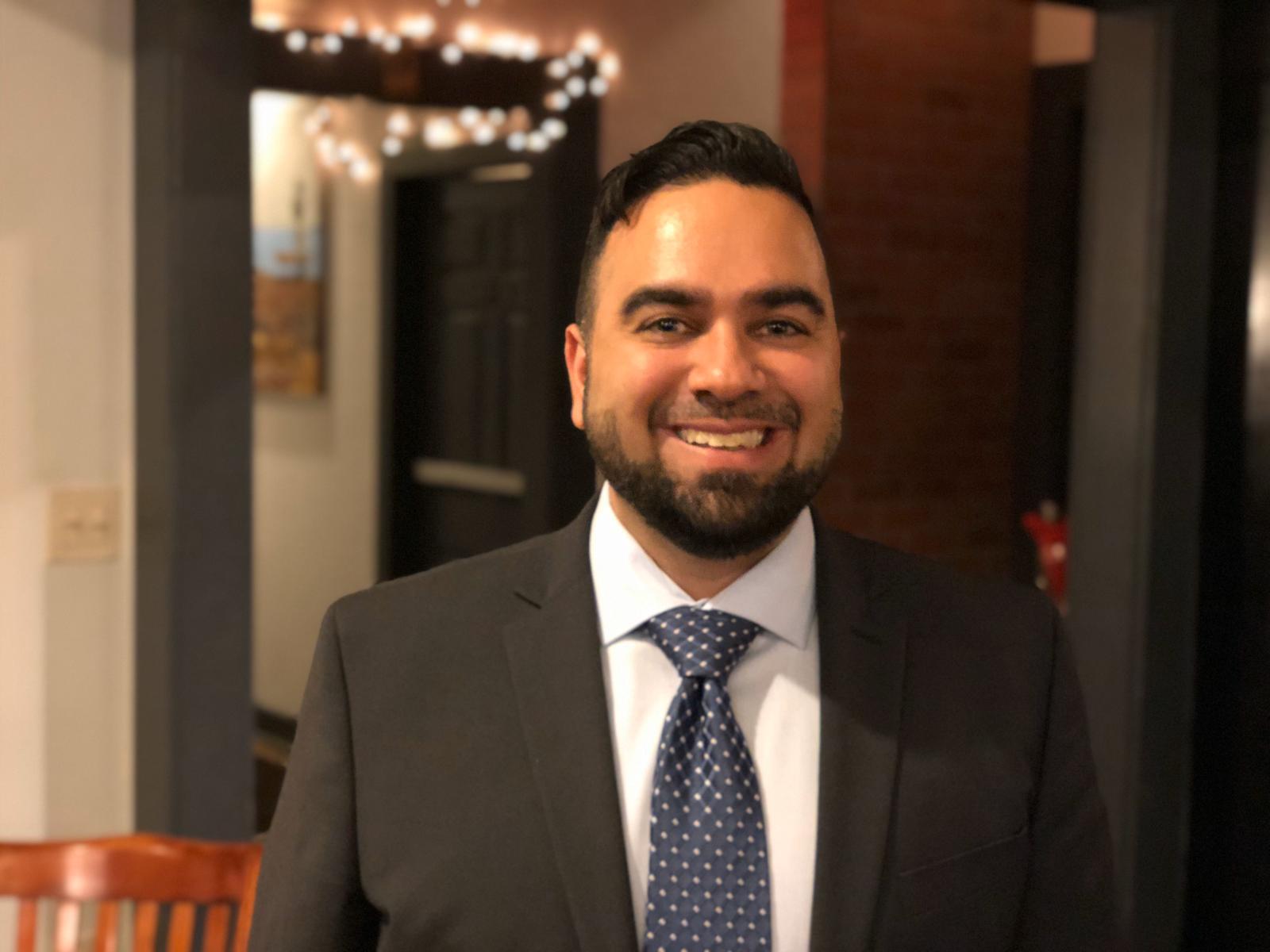 Shariq Abdul Ghani
Shariq Abdul Ghani is the Director of Minaret Foundation, an organization focused on building relationships through interfaith, policy, and media engagement. For the past 10 years, Shariq has regularly spoken at faith centers, conferences, and educational institutions on topics ranging from American Muslim identity to faith-based activism and spirituality. Previously, he co-founded Houston Leadership Academy, an organization geared towards the development of young Muslims into leadership and activist roles. Shariq's passion is finding intersections between communities for collaboration and mutual growth.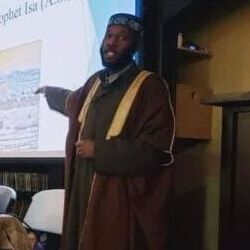 Ustadh Ismail Abdullah
Ismail Abdullah is the son of African-American converts to Islam, his mother is Sonia Chinn. He has a bachelor's degree in statistics and currently works for ICNA Relief. He is a student of knowledge, regular khateeb at many Houston masaajid, volunteer prison chaplain, and active volunteer in charity and dawah work. He loves learning and traveling and has a special interest in Islamic history and enjoys studying and teaching American Muslim history.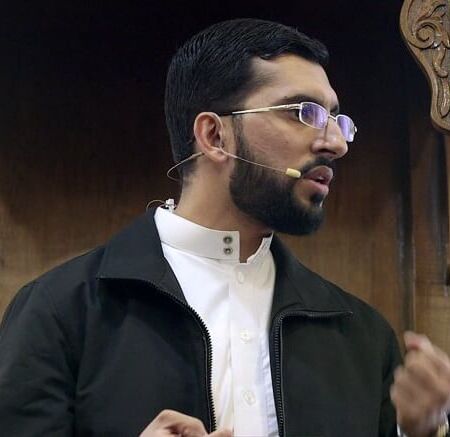 Shaykh Arsalan Majid
Shaykh Arsalan is a Houstonian who has engaged himself studying the religion from a young age. He memorized the Quran at Madrasah Islamiyyah in Houston, TX at the age of 20 and pursued multiple ijaazahs in Hafs thereafter. He completed a Bachelors of Science in Psychology while minoring in biology from the University of Houston with plans to attend medical school but decided to pursue further Islamic Studies at the Islamic University of Medinah. For six years, he engaged in intensive study, both in a formal university setting with his required classes but also in the private and public classes of local scholars where he memorized and covered multiple classical texts in various sciences. He graduated with a Bachelors in Islamic Law and Legal Theory in 2018 and plans to work with the local Houston Community in the near future.
Onsite INTENSIVE
The regular price to attend in person is $350/person.
Groups of 5+ or if you are family that would like to attend please email:  info@dotheretreat.com
Online LIVESTREAM INTENSIVE
The price to stream the sessions online is $50/day.
Financial Aid
We are committed to accommodating every student irrespective of their financial means.